The lentils of Champagne have specific nutritional interests: they are rich in protein and have less fiber (-50% compared to the average of other legumes)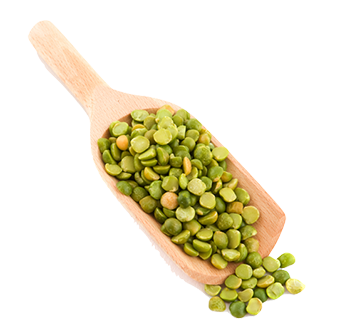 AVERAGE NUTRITIONAL VALUES
100g / % Contributions
   Fat*                              1.2g/2%
   Carbonhydrates**          53g/21%
   Protein                      25g/49%
   Salt                          0.04g/1%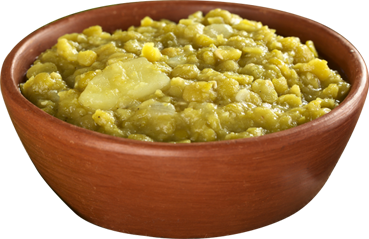 For 1 volume of split peas into 2.5 times its volume of salt water.

Cook over low heat for 45 minutes.

(To facilitate digestion, add a few grains of cumin, green anise or fennel or a little Kombou seaweed to the cooking water).
• The green split peas make delicious purees or soups.
• Accompanied by wholegrain rice and various cooked and spiced vegetables in the Indian style (turmeric, cumin or garam massala) you will get a nutritious meal because it is balanced and provided with complete proteins.
Advice: it is recommended to combine legumes and cereals to benefit from their respective protein and amino acid intakes which are complementary (2/3 of cereals for 1/3 of legumes).