WHERE ARE OUR CEREALS FROM?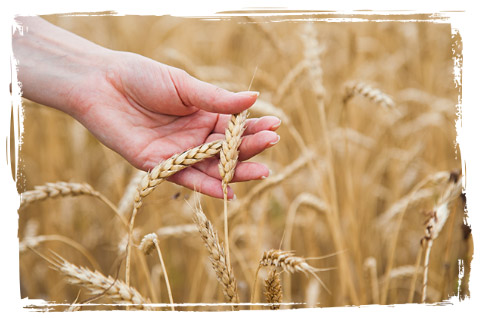 Direct Supply from Cultivation
CELNAT has always favored direct purchases from French organic farmers in a spirit of long-term partnership.
A selection of the best batches from some of the best producers in their profession.
Regular meetings & exchanges between CELNAT and the farmers for an optimal field knowledge.
Priority to French and local sourcing
• A priority given to local sourcing
• A dedicated collection service to remove cereals from the fields just after the harvest.
• A large part of our cereals come from the Massif Central
• For other crops whose requirements are less compatible with the altitude of our highlands, we source in the geographical areas best adapted to the specificities of each one.
For a quality organic sector respectful of the producer and the consumer.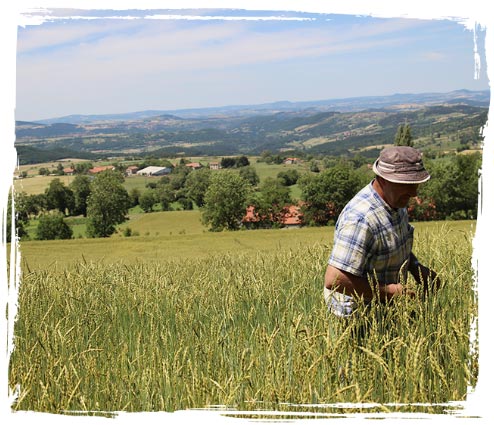 Small spelt parcel, Petit-Salettes (43)
Quality Celnat Network Logo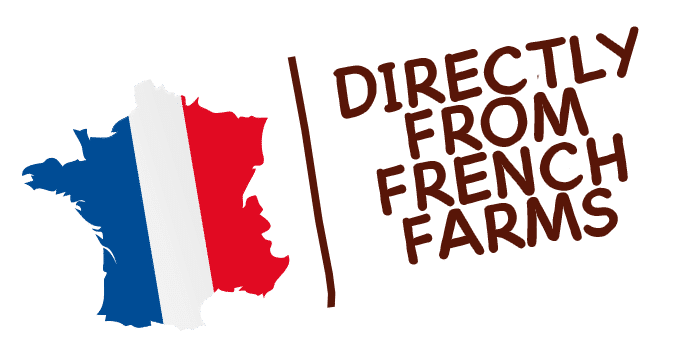 We wanted to formalize all of these commitments with a logo representing the importance of the human dimension in the service of the values we stand up for. This logo allows the consumer to identify raw materials from our own supply chain.
Rye is a rustic cereal, perfectly adapted to the granite soils and cool climate of our mountainous region. Our rye comes exclusively from the HAUTE-LOIRE, close to our manufacturing plant. (< 100km).
"AT THE TIME OF HARVEST, WE PARTICIPATE AT ITS COLLECTION BY FILING OUR OWN FIELDS SKIPS TO COLLECT GRAINS JUST HARVESTED."
A cereal adapted to fresh climates
We source from farmers located in areas with the most favorable climate for this production, mostly in the NORTH OF THE LOIRE.
"TO PROVIDE THE BEST QUALITY OF OATS WE WORK EXCLUSIVELY FROM TRADITIONAL" CLOTHED "VARIETIES, THAT IS, KEEPING ITS PROTECTIVE CLUSTERS DURING THE HARVEST"
Oats are more demanding that it might be thought.
It expresses its full potential only in cool but not too cold climates
To offer these exceptional wheats, CELNAT works in partnership with the association of burgundy farmers GRAINES DE NOE.
"An initiative to safeguard and revive the varieties of ancient and peasant cereals left in oblivion."