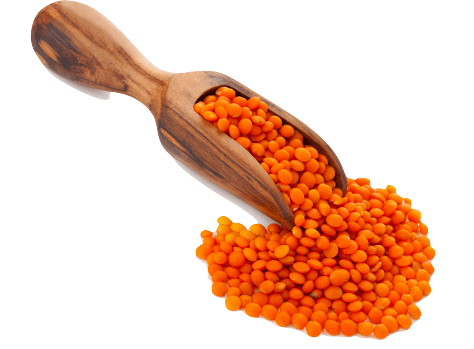 AVERAGE NUTRITIONAL VALUES
100g / % Reference contributions
   Fat                                         2.2g/3%
    Carbohydrates                       48g/19%
    Protein                                 25g/50%
    Salt                                    0.02g/0%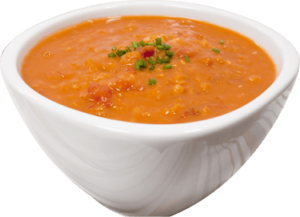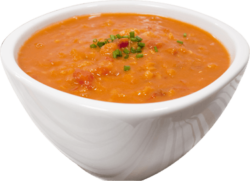 Pour 1 volume of red split lentills in 3 times its volume of water

Bring to a boil and cook for about 10 min over low heat, covering.

Add salt at the end of cooking.
The red split lentils will add color to your meals. They are appreciated for their speed of preparation. Once cooked, they come in the form of puree that you can eat plain or spicy. They will also be delicious in gratins or soups. These lenses are skinned and therefore particularly digestible.
Suggestion :  the red split lentils are perfect for vegetable curries or to make a delicious soup that you will spice up with spices of your choice and why not a little touch of chili.
Advice :  it is recommended to combine legumes and cereals to benefit from their protein complementarity.