Green lentils have specific nutritional benefits: they are rich in protein, iron and phosphorus.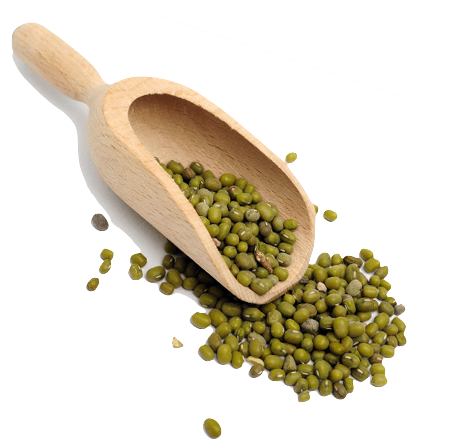 AVERAGE NUTRITIONAL VALUES
100g / % Contributions
   Fat*                             1.6g/2%
   Carbonhydrates**         43g/17%
   Protein                     20g/41%
   Salt                         0.01g/0%
Iron                        8,1mg/58%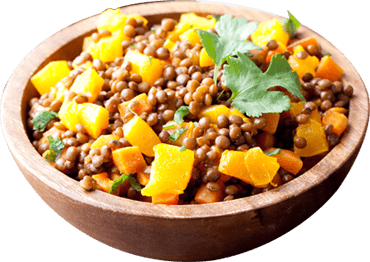 Rinsing recommended. Pour 1 volume of green lentils into 3 volumes of cold water.

Bring to a boil and cook 25 min over low heat.

Add salt at the end of cooking. (To facilitate digestion, add a few grains of cumin, green anise or fennel or a little Kombou seaweed to the cooking water).
The green lentils can be found in many recipes. They will be appreciated as hot in a mash or as an accompaniment to a hot dish, as cold in a salad or in a pate of lentils.
Advice: it is recommended to combine legumes and cereals to benefit from their respective protein and amino acid contributions which are complementary (2/3 of cereals for 1/3 of legumes).