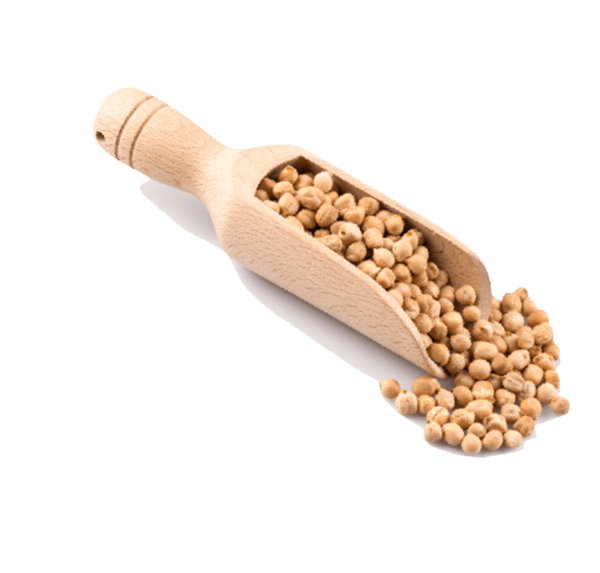 AVRERAGE NUTRITIONAL VALUES
100g / % Contributions
   Fat*                            5.9g/8%
   Carbonhydrates**        44g/17%
   Protein                     19g/37%
   Salt                        0.06g/1%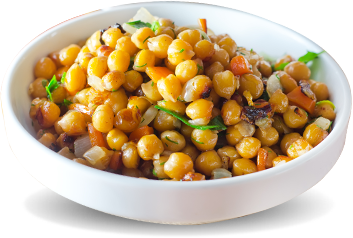 Soak overnight, discard the soaking water and pour the chickpeas in a large volume of cold salt water.

Cook after boiling for 45 min over low heat, covering.

(To facilitate digestion, add a few grains of cumin, green anise or fennel or a little Kombou seaweed to the cooking water).
The most famous use: the chickpeas present in couscous.
The Indians have created many recipes based on chickpeas (soups, purees or stews).
In the Middle East, hummus is made with chickpea puree, lemon juice, olive oil and sesame puree (tahini).
In Israel, they are made into falafels, kinds of dumplings or pancakes seasoned with various herbs and spices and then fried in oil.
You can make a coffee substitute by roasting the beans and then grinding them.
Advice: it is recommended to combine legumes and cereals to benefit from their respective protein and amino acid contributions which are complementary (2/3 of cereals for 1/3 of legumes).