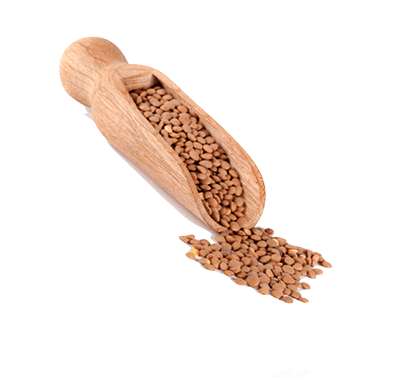 AVERAGE NUTRITIONAL VALUES
100g / % Contributions
   Fat*                              1.1g/2%
   Carbonhydrates**         49g/19%
   Protein                      26g/52%
   Salt                         0.02g/0%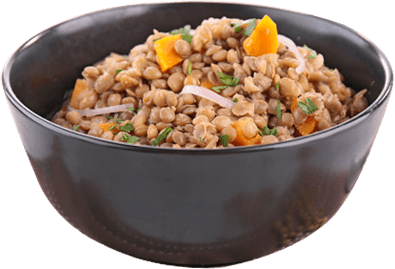 Wash 1 volume of lentils and pour them in 3 volumes of cold water.

Bring to a boil and cook for 30 min over low heat, covering.

Add salt at the end of cooking. (To facilitate digestion, add a few grains of cumin, green anise or fennel or a little Kombou seaweed to the cooking water).
Easy to prepare, the "Champagne" lentil can be cooked in many ways and can be served cold in salads or hot with a cereal and vegetables. In winter, it can enrich your vegetable soups, serve as a base for a delicious velouté, or tasty croquettes and hotpot …
Advice: It is recommended to combine legumes and cereals to benefit from their protein complementarity.