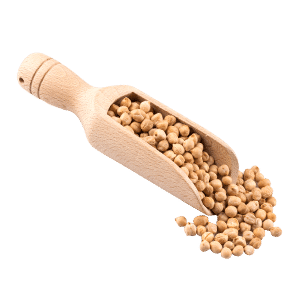 Ingredient             100g / Contributions
   Fat*                                        5,9g/8%
   Carbohydrates**                      44g/17%
   Protein                                  19g/37%
   Salt                                      0,06g/1%
*of which saturated fatty acids : 0,6g/3%
**of which sugar : 2,4g/3%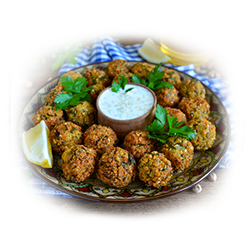 These flakes will be used to prepare the delicious hummus (chickpea and Tahin puree) or to enrich vegetable soups with protein or simply as a puree to accompany vegetables and cereals. 5 minutes of cooking is enough.
Take 4 tablespoons per person and cook for 5 minutes in 200 ml boiling water. Let it swell out of the heat for 2 minutes.
Otherwise, incorporate your flakes directly into your salty or sweet recipes such as gratins, soups, vegetable cakes, donuts, cakes, cookies, breads …
Recipe idea :
Mashed Chickpeas : 1 volume of flakes, 3 volumes of salt water. Bring the water to a boil and add the flakes, rosemary or mint. Cover and cook for 5 minutes over low heat. You have to puree the flakes by adding vegetable milk according to the desired consistency of the puree.

 Discover more recipes