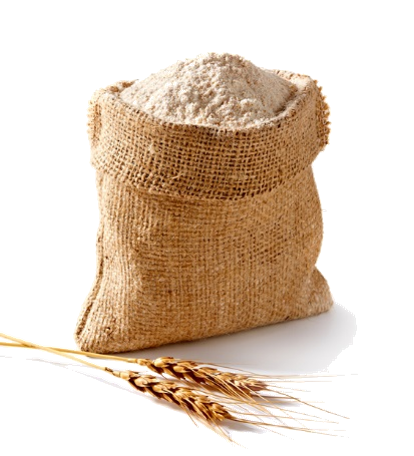 AVERAGE NUTRITIONAL VALUES
100g / % Contributions
   Fat*                                 1.5g/2%
   Carbonhydrates**            62g/24%
   Protein                          12g/24%
   Salt                             0.04g/1%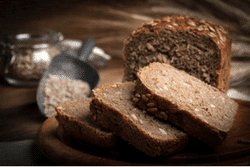 Preheat your oven to 250 ° C.
For 1 kg of flour, prepare 650 ml of water, 18 g of salt and 7 g of baker's yeast * (500 g of flour for a bread of about 750 g).
Mix the ingredients and knead gently, the gluten of these wheats is fragile, 5 minutes are sufficient. If you wish, add some sunflower seeds.
Adjust the amount of water if necessary, then mix to homogenize.
Let the dough rest 1:30, covered with a cloth.
Shape the bread (s) and let stand for 1 hour.
Then bake for about 40 minutes, to adapt according to the shape and weight of the breads (steaming at the beginning of cooking will improve the quality of the crust).
* The use of leaven is however recommended. There are dehydrated starters in organic stores. These are leavens deactivated with yeast. The ideal is to build your own leaven from flour, water and … patience! In a week, it will spontaneously develop a diverse flora that will then regularly "refresh". Using natural leaven (20 to 30% of the weight of the dough), increase the rest periods (2h to 3h) and monitor the development of the fermentation).
This integral wheat flour will allow you to make delicious rustic preparations. To use in all your savory or sweet recipes, cakes, homemade breads, biscuits, pie dough, cakes, crepes … Beware however, the gluten of the ancient wheats being "fragile", it will be advisable to limit the kneading.