Puffed rice* with wheat syrup *. (*) Products from Organic Farming – Possible traces of cereals containing gluten, soy, nuts (hazelnuts, almonds, cashews), sesame.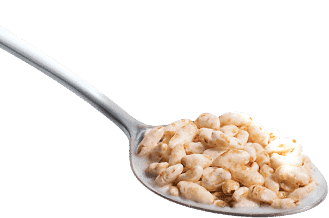 AVERAGE NUTRITIONAL VALUES
100g / % Reference contributions
   Fat*                                  2.0g/3%
   Carbohydrates**                80g/31%
   Protein                           6,3g/13%
   Salt                               0.01g/0%
*of which saturated fatty acids : 0.1g/1%
**of which sugar : 21g/23%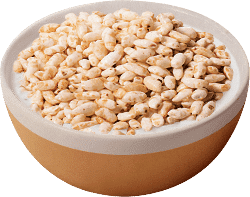 Put 40g Puffed Riz into a bowl

Add vegetable milk

Enjoy for breakfast or snack
You can enjoy these puffed cereals for breakfast but also for a break with vegetable milk or yogurt.

Discover other recipes