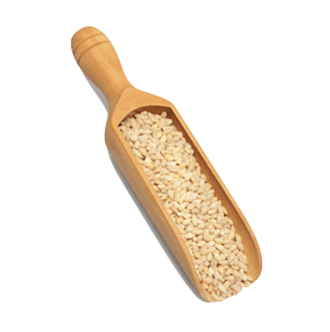 AVERAGE NUTRITIONAL VALUES
100g / % Reference contributions
   Fat*                                     2,1g/3%
   Carbonhydrates**                 63g/24%
   Protein                                11g/22%
   Salt                                  0,00g/0%
*of which saturated fatty acid : 1.1g/5%
**of which sugar : 1,2g/1%
Magnesium                 130mg/35%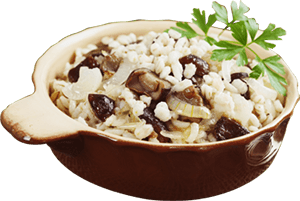 The barley is used in many ways:
Barley is used to make malt beer (sprouted barley).
Barley "coffee", little consumed in France, is common in Italy where it is found in all grocery stores under the name of "Orzo".
More traditionally, we will find barley in the preparation of soups or salads with vegetables and herbs (oregano, parsley, bay leaf, dill, etc.).
It can also be eaten like rice or in a pot with vegetables and smoked meat or tofu.