Packaging
              250 g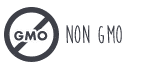 AVERAGE NUTRITIONAL VALUES
100g / % Contributions
   Fat*                              2.1g/3%
   Carbonhydrates**        63g/24%
   Protein                     11.2g/22%
   Salt                        0.00g/0%
*of which saturated fatty acids : 1.1g/5%
**of which sugar : 1.2g/1%
Dilute 4 tablespoons of barley cream in 500 ml cold water.
Then put on medium heat and cook for 3 to 5 minutes until a smooth mixture.
Cook for 5 to 7 minutes to obtain a more digestible porridge for children.
Barley cream is an ingredient of choice to thicken soups or to make excellent sauces such as bechamel.
You can also make soft, nutritious and digestible porridges for children over 6 months (presence of gluten).